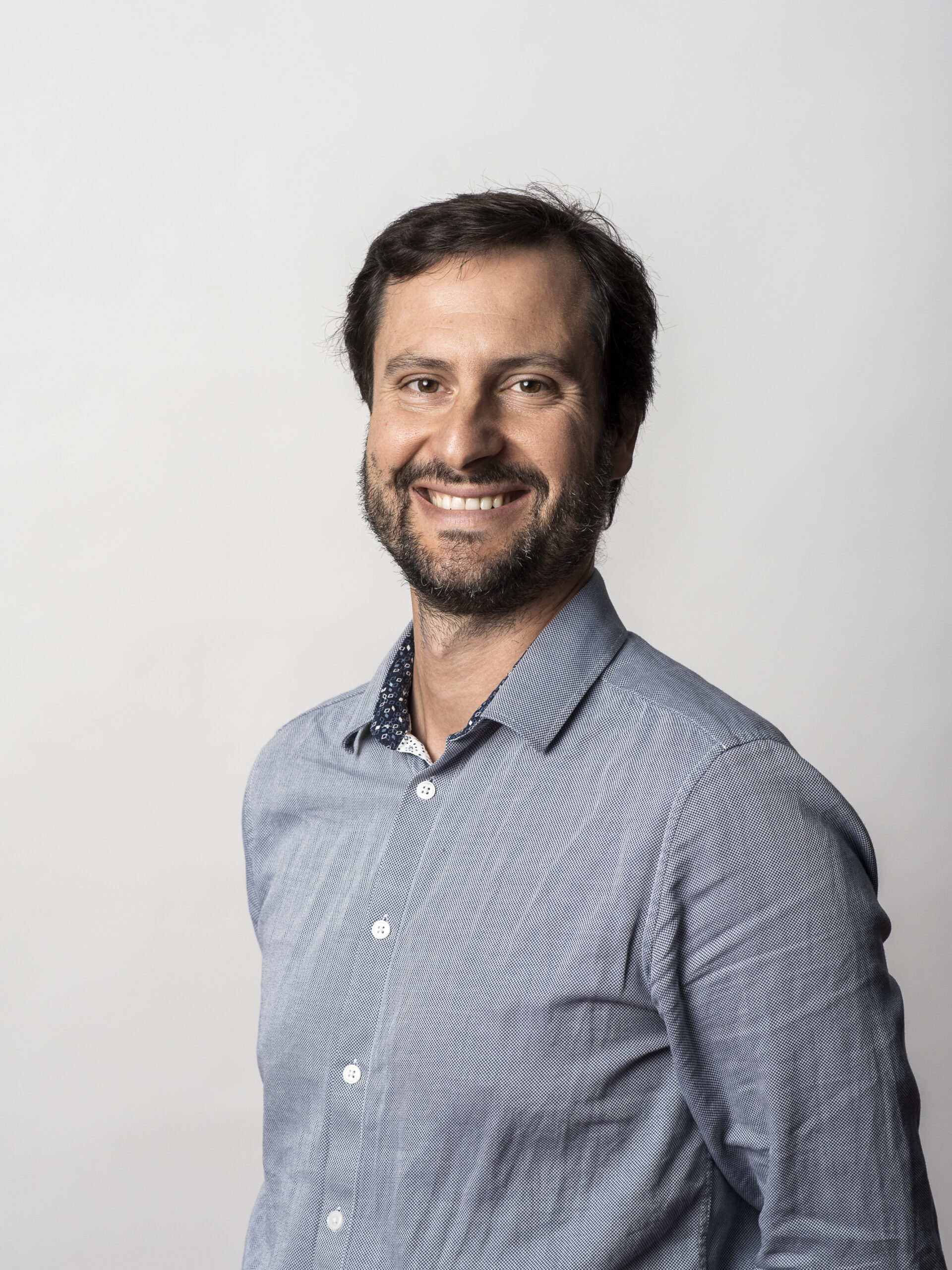 As part of a series of portraits of energy renovation players, today we meet a committed, creative player who is constantly on the move: Gabriel Quentin, technical manager of  Oktave, the third-party financing company in the Grand-Est region.
What IS YOUR BACKGROUND?
I started out as a landscape architect. Frustrated by the way this sector approached sustainable development, I decided in 2012 to take a Master's course in Eco-Consulting at INSA (National Institute of Applied Sciences) in Strasbourg. I then worked as a technical manager for a social landlord and then became a renovation adviser at the Association for Economic Development of the Nort of Alsace. In parallel to my job, I became interested in the training of local players, in particular tradespeople involved in housing energy retrofits.
This position allowed me to gain new skills in the thermal and energy fields and enabled me to join Oktave, a third-party financing company in the Grand-Est region, as technical manager. Over the past five years, we have carried out 500 projects and almost 3000 energy audits.
WHAT IS A THIRD-PARTY FINANCING COMPANY?
A Third-Party Financing (TPF) company is a private company with a general interest mission: to support homeowners with their renovation projects. Energy renovation is an administrative, technical and financial minefield that is impenetrable for most people: you definitely need a coordinator!
WHAT IS OKTAVE?
Oktave originated in this observation and its role is to provide support services. Oktave accompanies households by preparing their financing plan, helping them make the best choices, providing them with as many guarantees as necessary regarding the quality of the planned work. Oktave is the orchestrator of all those involved in a renovation project.
We also centralise aid and funding and this privileged relationship with households enables us to answer all their questions and reduce the complexity that otherwise would stall them in making their decision. This service is not subsidised by the Grand-Est Regional Council, it is a paying service for owners: €1,200 for administrative and financial support with no coordination of the work and from €5,990 for full support with coordination of the work.
WHAT IS OKTAVE'S CURRENT AMBITION?
Oktave aims to build a sustainable business model for renovations in line with the low-energy building standard in the Grand Est Region.
Oktave has passed the 200 renovation a year level, and now the Region has set a new goal of 500 renovations a year. We will need to double the staff during the next 4 years. And make sure to train these new colleagues and maintain good technical results and energy savings along the way.
WHAT DO YOU THINK ARE THE MAIN OBSTACLES TO ENERGY RENOVATION?
1. The chronic instability of aid and subsidies is harmful
The most recent example is the decision by Action Logement to suspend their support and subsidy programme without notice: €20,000 less for a project that has taken several months to put together is one of the best ways to prevent homeowners from renovating their homes.
The rules for allocating aid and subsidies are constantly changing, even though, given the time needed to study projects, it is essential that households have a clear view of the conditions under which they can consider their commitment: an efficient renovation often represents a very high budget for a household, of around €30k for a flat and €60k for a house.
2.The lead times for receiving aid and subsidies are ill-suited to a renovation market where contractors need to know when they will be paid so as to avoid cash flow problems.
Typically, a contractor issues an estimate, the work begins, but the subsidies will only be paid several months later, once everything has been checked.
However, the household often does not have the means to advance the cash, nor does the contractor. This delay in the granting of aid and subsidies is disconnected from the reality of the contractors' cash flow.
At Oktave, we advocate setting up a "work account": this would be an account managed by a financial institution which, on the one hand and subject to the contractor's approval, would undertake to pay the contractor's invoices on time, and on the other hand would allow the household to have an outgoing cash flow adapted to their means. Basically, it would involve making an advance payment of the subsidies!
This is not a glamorous subject! The banks we work with have little appetite for managing this complexity and the Caisse des Dépôts has been consulted but is not interested in managing cases which involves amounts of up to €50k for 15 years.
WHAT ARE THE TYPICAL HOUSEHOLDS AMONG YOUR CLIENTS?
We have four main types of clients:
The young couple, who want to make their nest, to be able to house their children: they are generally informed, keen on efficient renovation, and more or less committed to protecting the planet. They often carry out this work as part of a property purchase and will include the cost of the renovation in the home loan, thus benefiting from repayments over suitable periods (between 15 and 25 years).
Households that have problems with their homes, wishing to carry out either maintenance work or partial renovation: they often have an outstanding loan and no additional debt capacity. They have made extensive use of "one euro" offers, but the effectiveness of the work remains questionable.
Young retirees:having paid off their property loan, they decide to carry out an improvement project and also reinvest to prepare for the years to come.
The very poor:these are poor or very poor households, living in poorly insulated flats where it is not uncommon to see bills soar to more than €5,000 a year. These households are eligible for all of the available aid but are often overwhelmed by the overall complexity of such a project.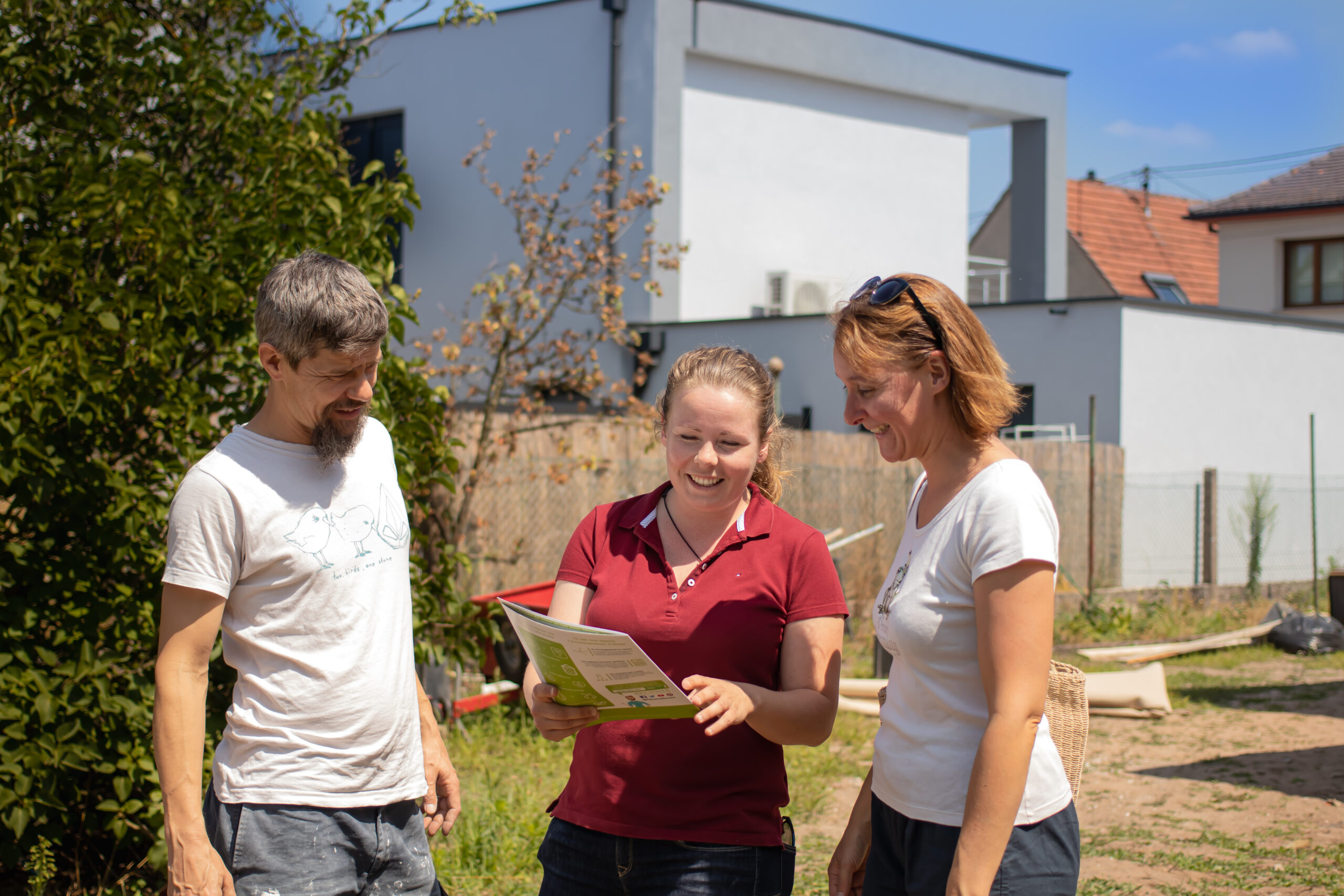 WHAT COMMUNICATION DO YOU DEPLOY about OKTAVE AND ITS PROJECTS?
Faced with clients who are often lost, put off by the complexity, and question the real effectiveness of these projects, I think that communication is absolutely necessary to raise homeowners' awareness.. Moreover, Oktave still suffers from not generally being known and this is hindering its development, even if, that said, the current level of activity is more than sufficient for our team, which is currently growing!
WHAT ARE OKTAVE'S PLANS FOR THE COMING YEARS?
In short: to grow, to be more efficient, to help remove the obstacles to owners' decision-making.
1. hirING staff to accelerate
First and foremost, Oktave wants to accelerate its growth from the solid foundations on which this TPF company was built. I was the first employee five years ago, we are 45 today, and if we want to reach our objective of 500 homes per year, we will have to grow to 80 people fairly quickly, including the advisers in the different Territorial Energy Renovation Platforms spread throughout the Grand Est Region. We are going to recruit 6/7 persons in the coming months, if anyone's interested! We often recruit former Energy Advisers when the ADEME and local authority subsidies that financed their posts come to an end. But this is not enough: energy renovation is a growing sector for jobs!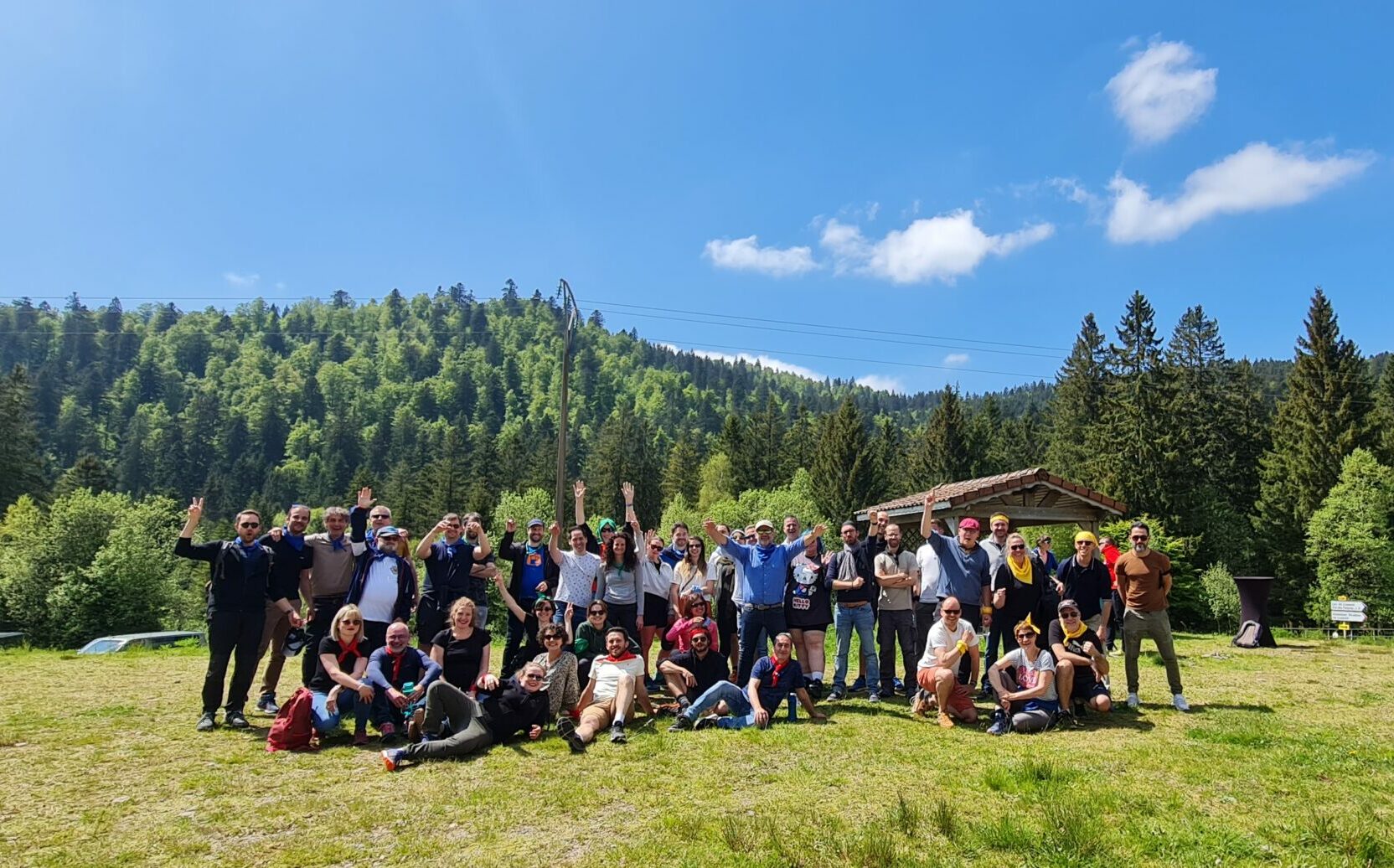 2. Working in partnership with estate agents
It has been observed that estate agents are often both interested in and completely resistant to the challenges of energy renovation.
In city centres, the market is driven primarily by supply and not by demand. There is therefore little or no interest in renovating a property even though demand is high, whatever its condition.
This is not the case in the suburbs and in the countryside, where properties in poor condition are difficult to sell. Rural agencies are thus increasingly technically ahead of their urban counterparts!
The challenge is therefore to inform and train estate agents: first of all in the basics of thermal calculation, but also in "green value", i.e. the added value observed when work is carried out, even if this notion is complex to handle.
We are working more and more with estate agents, in particular with the FNAIM network on the issue of condominiums, thanks to a EU-funded programme. Eventually, 6 to 8 Oktave advisers will work in this segment in the Grand-Est region.
The ACTIMMO programme (supported by CLER), financed by the energy efficiency certificates paid by energy suppliers, and the IMMORENO kit promoted by ADEME will also make it possible to mobilise all estate agencies in the Haut-Rhin department to provide them with a tool for simulating a works and energy-saving plan.
ACTIMMO's mission is to mobilise agencies, banks and notaries on the subject of energy renovation to enable them to respond to their clients' requests and solicitations. Oktave is a partner in the dissemination of this programme and is paid for each partnership signed and each training session organised until 31 December 2021.
3. Incentivising renovation at the time of purchase
This approach is the most effective for encouraging efficient renovation. A company such as IMMOFIX, for example, targets the seller to encourage renovation, takes charge of the work and has the mandate to sell the property, which enables it to be reimbursed afterwards from the increase in the green value of the property.
In the long term, we are campaigning for notary fees to be reduced in the event of the purchase of a renovated property, or even, as proposed by the Citizens' Convention on the Climate, for a renovation obligation when a property is sold to be put in place.